Alastair first started his BMW drive when he did work experience with Jim Bromfield back in 1986 .he then started working for Jim who owned Bromspec BMW Service. Alastair completed his apprenticeship and worked for Jim for more than 10 years working on BMW mainly and most German brands of cars.
In 1996 Alastair purchased Bromspec and proceeded to build the BMW reputation of being one of the best in the business.
Alastair business Bromspec has one of the best reputations for honest fixed first time in the game.
Alastair decided that it was time to pass this awesome business on to someone else as he had just had two young boys and wanted to slow down a bit so Alastair sold Bromspec in Sydney and moved to Port Macquarie where he has started another business called Europort.
Alastair of Europort will provide the same if not better service as he wont be working 70 to 90 hours a week any more.
He is looking forward to this new chapter in his life.
Before buying a new used car, make sure that it is ready for the road. We provide registration checks to find out if the vehicle has been registered, as well as other aspects of its history to give you complete peace of mind on the road. Get us to undertake a rego check to find out this information for your vehicle:
Registration number, status and expiry date
Any registration restrictions
CTP insurance status, information and expiry date
Make, body type and model of the vehicle
Whether it's been stolen or written off
We make your traveling easy on hot summer days. With reliable AC repair, and maintenance we always keep our customers happy! At Europort, we ensure that your air-conditioner is in active working condition at all times. The comfort of our customers is what we strive for. All minor and major repairs are easily handled our highly trained technicians.
A log book service is of utmost importance in accordance to the efficient servicing of the car. We schedule all log book services and make sure your car never has to face any discord at any point in time. These regular inspections, small upkeeps, if ignored can later become unmanageable and irreparable. For your safe and sound car's journey, we make sure it is well-maintained.
Brakes and Performance Mods
Europort, as a vehicle servicing business, is extremely reliable for all your car's needs. With our continuous resilience, we have built an empire that can be defeated by none. Our services are impeccable. We make sure that your car performs well and give maximum performance! Regular upkeeps of brakes, steering, engine, can help increase the life-span of any car.
We have a team of meticulous and earnest professionals who only cater to BMW's. They have the required skill set attached with all the models and engine types of this particular car. We deliver more than your expectations. Our servicing is unbeaten and we know cars better, more than anybody!
Our motor technicians are very well-equipped with all models of Audi. From minor rectifications to the major ones, we have mastered the art of understanding Audi's. We are here, to make sure that your vehicle works in proper synchrony and that we will compromise at nothing.
VOLKSWAGEN SERVICE SCHEDULE
We at Europort, have undistinguishable team mates, who excel at all Volkswagen. We will provide you with excellent service due to which you would want to visit us for all your upkeeps. For your Volkswagen, our team makes sure you get the best of our services!
MERCEDES SERVICE SCHEDULE
Our helpful and outward technicians for Mercedes Benz, have set a milestone in keeping up with its synergy. The knowledge of cars is what differentiates us with other similar businesses. We have an eye for minute details and discrepancies. Apart from that, we have many customers who are happy with our world-class service.
Europort Service
Guarantee
Cars are our best friends. We have it in us, to observe and recognize the unnoticeable flaws. We care deeply about your cars and that is what makes us stand out apart from our services. Besides, we have built, over these years, a fully functional team of talented and experienced professionals who love what they do. Once you give us your car, you need not worry because we treat them as our own and all services offered are fully guaranteed. Our customer care is highly supportive and quick- witted. Responsiveness is yet another quality that has helped our business to prosper.
The finest European car service, now in your area
We, at Europort, are masters in creating a wonderful experience for your car.  Europort offers excellent European car service in and around Australia. We are the leaders in this business as we create up-to-the-minute and contemporary techniques to best maintain your car. 
Upkeep of the car is just like how you prefer to have a bath every day to keep yourself clean and tidy. Your car needs the same maintenance for it to function efficiently. Europort based in Port Macquarie is determined to provide an exemplary European car service with minimum rates and maximum efficiency.
Europort in Port Macquarie aims at excellence and we have been following the same path since our inception. We offer extraordinary vehicle services that you will be astonished to see and experience. There is a reason why our family of customers is growing by every passing day. It is because we believe that it is our hard work and innovation that will help us to meet the expectation of our customers. The people who like our services, further recommend us to their friends and other family members. We feel privileged when our clients appreciate us for our dedication.
Why should you choose us?
Be it an Audi, BMW, Mercedes, or any other European car, Europort has the capability to cater to all the cars with the utmost ease. Below are the reasons as to why we are the best car servicing company:
Expertise: Our mechanics are extremely well-trained and highly skilled. They have the calibre to tackle any new situation, any contingency. We have been providing our premier European car service for a long time now. We have improved to become invincible.
Affordable rates: All our pre-eminent services will be within your pockets. We aspire to succeed to a greater height. It is only our customers who have and can further our cause. Hence, we value our customers as they are our biggest asset.
High-class quality: Our services are extremely versatile. We work according to the convenience of our customers. As soon as you book an appointment with us, you can mention your preferred time and our team will make sure to be there!
Innovative techniques: We always know what is wrong with your car. Due to the ability to treat our work as worship, we have reinvigorated our services. We use amazing and different techniques which aid your car in getting better. All these techniques which we are extremely proud of are the products of our relentless patience and hard work.
Approachability: Our customer service department is highly approachable. We have amazing representatives who are not only friendly but also keep in-depth knowledge of our business.
Europort has a diligent team of BMW mechanics. Our earnest BMW mechanics are very well-versed with all the models and all engine types of BMW. They provide par excellence BMW service and have been practising the same for 28 years now. Being the best is not enough, having an attitude to consistently better oneself in order to grow, is what matters the most. Our customers respect this attitude of ours. From car maintenance to minor or major repairs, we do it all. We have an array of comprehensive cleaning and repair services that will help only your car to function better. Our BMW service is tried and tested and has given only positive results, every time. Get your BMW for an upkeep to us and our BMW mechanic will make it brand new, that is our promise.
Europort is based in Port Macquarie but offers services all over the country. You can call us for services in: -
Europort is the one roof store for all your car's vital needs. We assure you that your car is now our responsibility! Visit our website to learn more about us or you can call us to book an appointment.
Machines of today are highly productive due to their tendency of self-managing and self-adjusting. Technology has given this unquenchable quest, a sophistication, that is admired by many. However, feeding your vehicle with regular maintenance is only going to increase the life expectancy. At Europort, we understand the love our customers have for their vehicles. In fact we adore and respect this love through five-point preventive maintenance programme: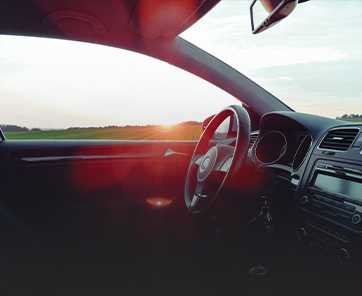 Changing and replacing clean oil is vital for the vehicle for every 10,000 kms. Or you can schedule an appointment for coil maintenance every six months. This regular upkeep will help your car to function smoothly in the long run.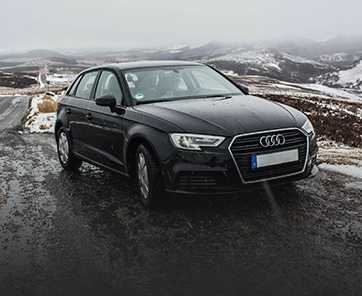 An unusual noise or a gentle tug on the steering wheel when stopping are common warning signs that it's time to check the brakes. A good rule of thumb is to check the brakes at the 10,000 Km mark when tires should be rotated.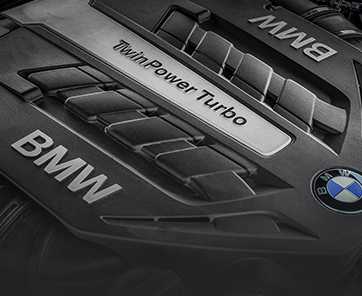 Our customer servicing team consists of astute and hard-working professionals, who will stop at nothing to provide the best for our customers. You ask for it and you will get it. Our team is highly capable of spotting problems with your vehicle even when they are hardly visible, which later can cause a huge havoc.
Let's Talk About Your Car
We keep up with your strong belief in us by fixing your cars with great care in due time.